My Hero Academia Cliffhanger Sets Up Deku Making History
My Hero Academia is gearing up for the final fight between the heroes and villains, and the final moments of the newest chapter of the series is setting up Izuku Midoriya to make history in the hero world with his fight with Tomura Shigaraki! The latest chapters of the series have been gearing up for the Final Act saga's climax as the heroes are running out of options. Shigaraki and All For One continue to grow in strength and desperation, and they're preparing to bring it all to an end. But even with all of that, Deku is refusing to back down.
With the newest chapter of the series seeing Deku getting ready for his final fight with Shigaraki, it looks like we're now one step closer to Deku becoming the number one hero that he had mentioned at the beginning of the series. The final moments of the chapter might be setting up the fight, but it's also setting up Deku making history as a hero. It turns out that the Business Course has been still filming everything that has gone down thus far, and are even filming this final battle.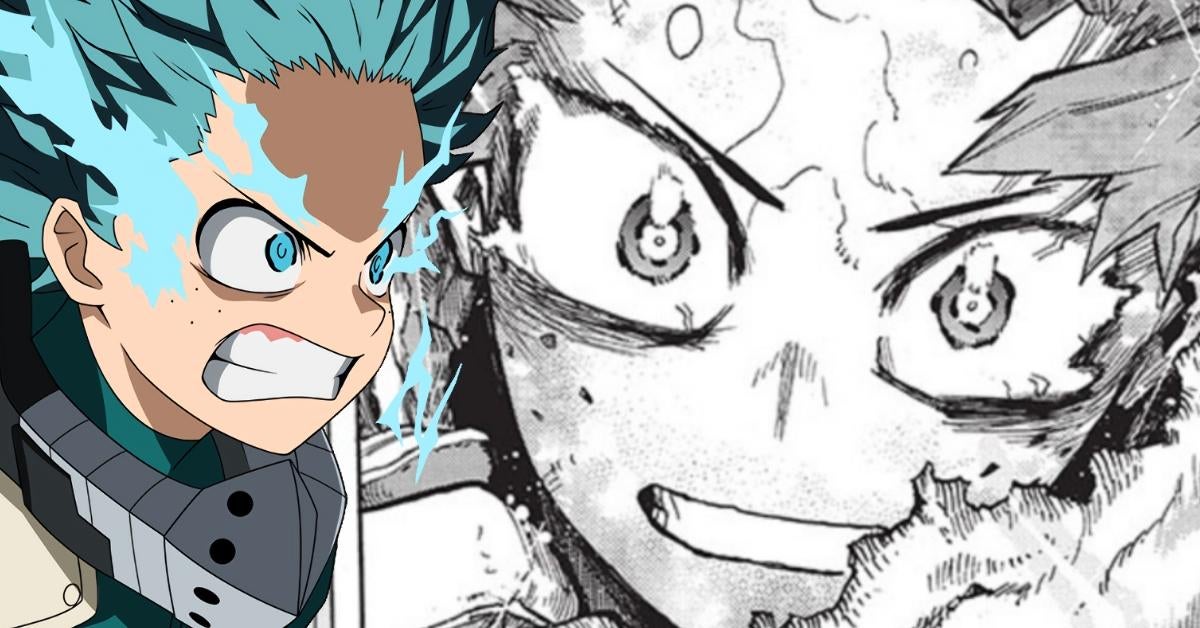 How Will Deku Make History in My Hero Academia?
Chapter 379 of My Hero Academia sees Deku pushing Shigaraki off the falling U.A. Academy battlefield, and it's revealed that the Business Course still has their camera directed on him. Before the fight with Shigaraki kicked off it was revealed that their role in the battle was not to offer a direct route of support, but instead making sure to film everything that happens in order to document the fight properly for future generations. It's the one leg up they have over the events of the Paranormal Liberation Front War.
If Deku manages to fight against Shigaraki and even win, and this ends up being recorded, he will definitely make history and become a prominent hero. It's what he needs after everything that happened during his Dark Deku phase, and will hopefully win back the hearts and minds of all those he ends up saving by beating Shigaraki. Naturally, it's much easier said than done and it remains to be seen if Deku will be the one delivering the final blow.
What do you think will come of Deku's final fight with Shigaraki being recorded? Let us know all of your thoughts about it in the comments! You can even reach out to me directly about all things animated and other cool stuff @Valdezology on Twitter!
0
comments