Pokemon TCG Scarlet & Violet Obsidian Flames Set Is On Sale Now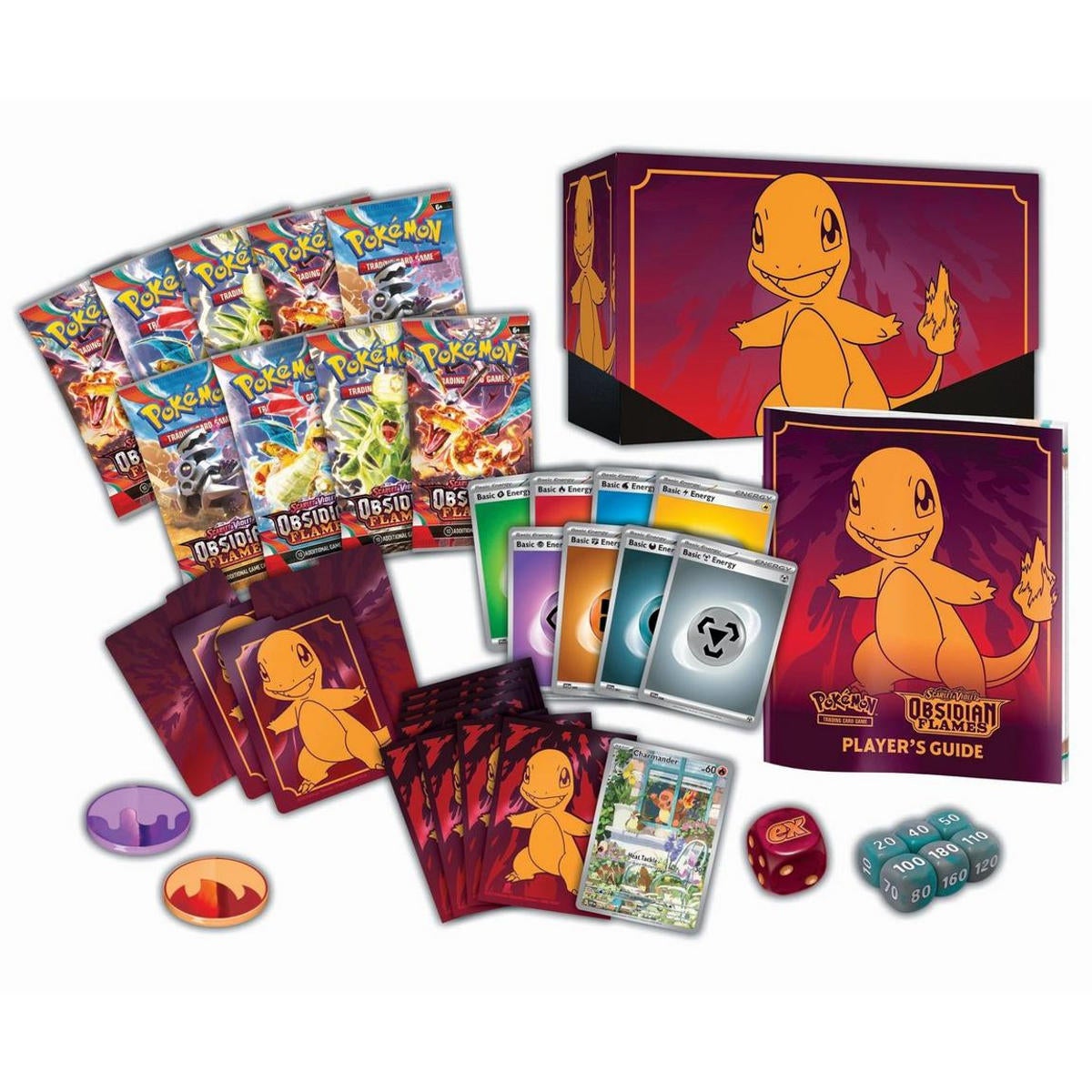 The next Pokemon Scarlet & Violet TCG expansion is called Obsidian Flames, which will will introduce type-shifted Tera Pokemon ex. Interestingly, some of these Tera Pokemon ex cards (like Charizard, Tyranitar, Eiscue, and Vespiquen) will feature atypical Energy types:
"Trainers will see Charizard ex as a Darkness type versus its usual Fire type, as well as Tyranitar ex as a Lightning type versus its usual Fighting type or Darkness type. When attacking, type-shifted Tera Pokémon ex will use the same Energy as their usual type; however, they will have a different Weakness that corresponds with their shifted type. These cards will also follow the same rules as normal Pokémon ex – when Knocked Out, the type-shifted Tera Pokémon ex gives up two Prize cards instead of one."
Some important stats:
Over 190 cards
More than 20 brand-new Pokémon ex (15 Pokémon ex and 6 Tera Pokémon ex): a new take on a returning game mechanic
More than 15 Trainer cards
12 illustration rare Pokémon
Six special illustration rare Pokémon and Supporter card
12 ultra rare full-art etched Pokémon ex and Supporter cards
Three hyper rare gold etched cards
Scarlet & Violet—Obsidian Flames will be available in booster packs, Elite Trainer Boxes and special collections. At the time of writing, pre-orders are live here at GameStop. It should also be up here on Amazon soon. Additional retailer links will be added when they go live. The launch is set for August 11th, 2023.

Note that "Trainers will be able to play with Scarlet & Violet—Obsidian Flames digitally via the Pokémon TCG Live app for iOS, Android, macOS and Windows devices on Aug. 10, 2023. When logging in, the Scarlet & Violet—Obsidian Flames Battle Pass will reward players with a new deck, featuring Darkness-type Charizard ex. Players can also unlock an additional premium deck featuring Toedscruel ex by redeeming Crystals, earned by completing daily quests."
0
comments