Anne Rice's Mayfair Witches Gets Season 2 Renewal From AMC
AMC has renewed Anne Rice's Mayfair Witches for Season 2, just a month after the show's record-setting premiere on AMC+. Mayfair Witches continues to showcase the impressive performance of the 'Anne Rice Universe' on AMC, with the re-imagined Interview With A Vampire being the previous top performer on AMC+. Fans of Mayfair Witches must be breathing a sigh of relief, as AMC has canceled numerous TV series recently, as well as cutting big portions of its staff. With the network's flagship series The Walking Dead also ending recently, AMC is looking to hold onto any successful franchise content blocks it can.
"What a start to our Anne Rice Immortal Universe, with two series that are driving cultural conversation, attracting significant linear viewership and now stand as the top two new series in the history of AMC+," Dan McDermott, president of entertainment and AMC Studios for AMC Networks, previously said. "We are grateful for the way fans have responded to these shows and to the creative teams that delivered on the promise of these stories and characters in new and highly engaging ways. Thanks to... the entire cast of 'Mayfair,' led by the remarkable Alexandra Daddario, for delivering an entertaining and highly watchable series and putting firmly in place another key foundational element of this dynamic universe."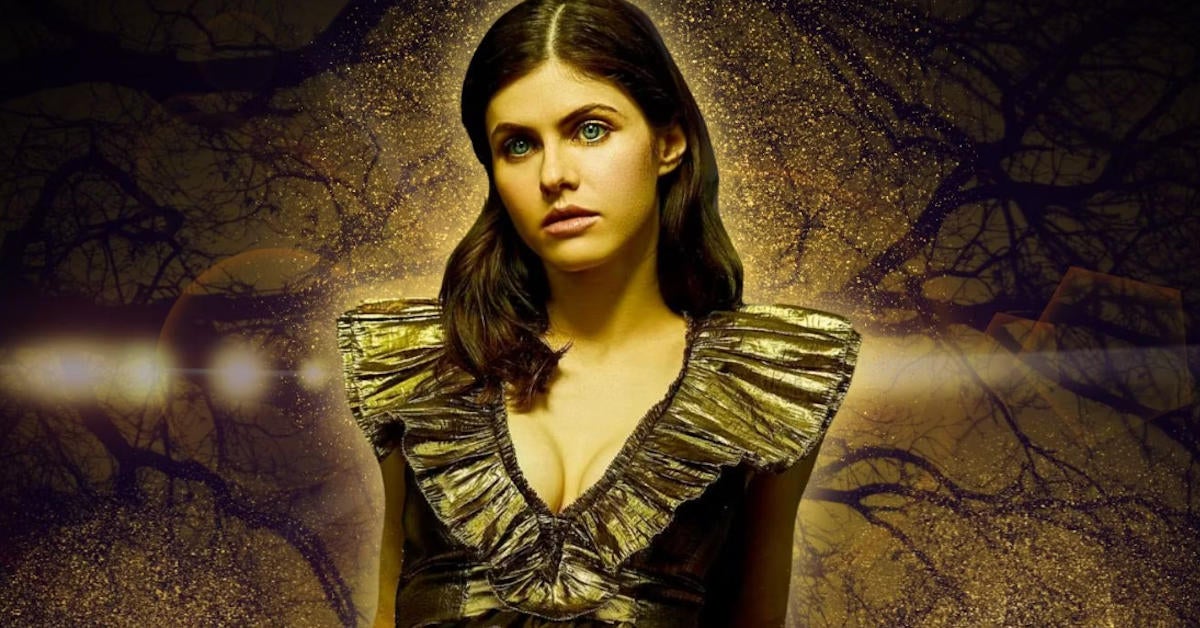 Anne Rice's Mayfair Witches stars Alexandra Daddario as Rowan Fielding, along with Harry Hamlin as Cortland Mayfair, Jack Huston as Lasher, Tongayi Chirisa as Ciprien Grieve, Annabeth Gish as Diedre, Beth Grant as Carlotta, Erica Gimpel as Ellie, and Jen Richards as Jojo. Esta Spalding is showrunner and executive produces alongside Mark Johnson, Michelle Ashford, Michael Uppendahl, and Jeff Freilich.
The TV series is "based on Anne Rice's Lives of the Mayfair Witches, Mayfair Witches is an exploration of female power and the mortal implications of our decisions. The show focuses on an intuitive young neurosurgeon (Alexandra Daddario) who discovers that she is the unlikely heir to a family of witches. As she grapples with her newfound powers, she must contend with a sinister presence that has haunted her family for generations."
AMC has announced that a crossover event between Interview With A Vampire and Mayfair Witches is in the works.
Anne Rice's Mayfair Witches airs Sundays at 9pm ET on AMC and AMC+.
Source: Deadline
0
comments