Marvel Releases MCU Variant Covers for Final Films in the Infinity Saga's Phase 3
Marvel Comics continues to homage the Infinity Saga with its new MCU variant cover program. Some of the industry's biggest artists have are honoring Marvel Studios with poster-style covers dedicated to the MCU. The first three Infinity Saga Phase 3 Variant Covers were revealed last year and will release in February. The remaining Phase 3 films are next up, featuring covers for Captain Marvel, Guardians of the Galaxy Vol. 2, Thor: Ragnarok, Captain America: Civil War, and Black Panther. All this comes as we move closer to the release of Ant-Man and the Wasp: Quantumania, which kicks off Phase 5 of the MCU.
Peach Momoko puts a spin on Carol Danvers' triumphant moment from Marvel Studios' Captain Marvel. Aaron Kuder captures the high-octane fun of Marvel Studios' Guardians of the Galaxy Vol. 2. Mahmud Asrar recreates the explosive brawl between Thor and Hulk from Marvel Studios' Thor: Ragnarok. Steve McNiven depicts the dramatic confrontation between Captain Americaand Iron Man from Marvel Studios' Captain America: Civil War. Steve Skroce draws a stunning portrait of Stephen Strange's rise as the sorcerer supreme from Marvel Studios' Doctor Strange. And Ken Lashley introduces readers to the world and characters of Wakanda as seen in Marvel Studios' Black Panther.
Scarlet Witch Debuts WandaVision Variant Cover
WandaVision is coming to the Marvel Universe, courtesy of a variant cover for the new Scarlet Witch comic. WandaVision was the first television series to launch on Disney+ that was developed under Marvel Studios. It introduced fan-favorite characters like Agatha Harkness and Monica Rambeau to the Marvel Cinematic Universe, with both characters moving on to projects like Agatha: Coven of Chaos and The Marvels, respectively. Scarlet Witch took a villainous turn in Doctor Strange in the Multiverse of Madness, but is on the side of Earth's Mightiest Heroes in the comics. With her new solo series officially underway, Marvel has released a look at an MCU variant cover that celebrates the Emmy Award-winning series.
The MCU variant cover for Scarlet Witch #3 is by David Nakayama. It features Wanda Maximoff's transformation into the Scarlet Witch, the showdown between Vision and his white counterpart, Monica Rambeau in her S.W.O.R.D. outfit, and Agatha Harkness giving the reader a sly wink of the eye. The Westview versions of Vision and Wanda in their suburban civilian clothes are also included.
You can take a look at the Infinity Saga Phase 3 variant covers below.
On Sale 3/15
BLACK PANTHER #15 INFINITY SAGA PHASE #3 VARIANT COVER BY KEN LASHLEY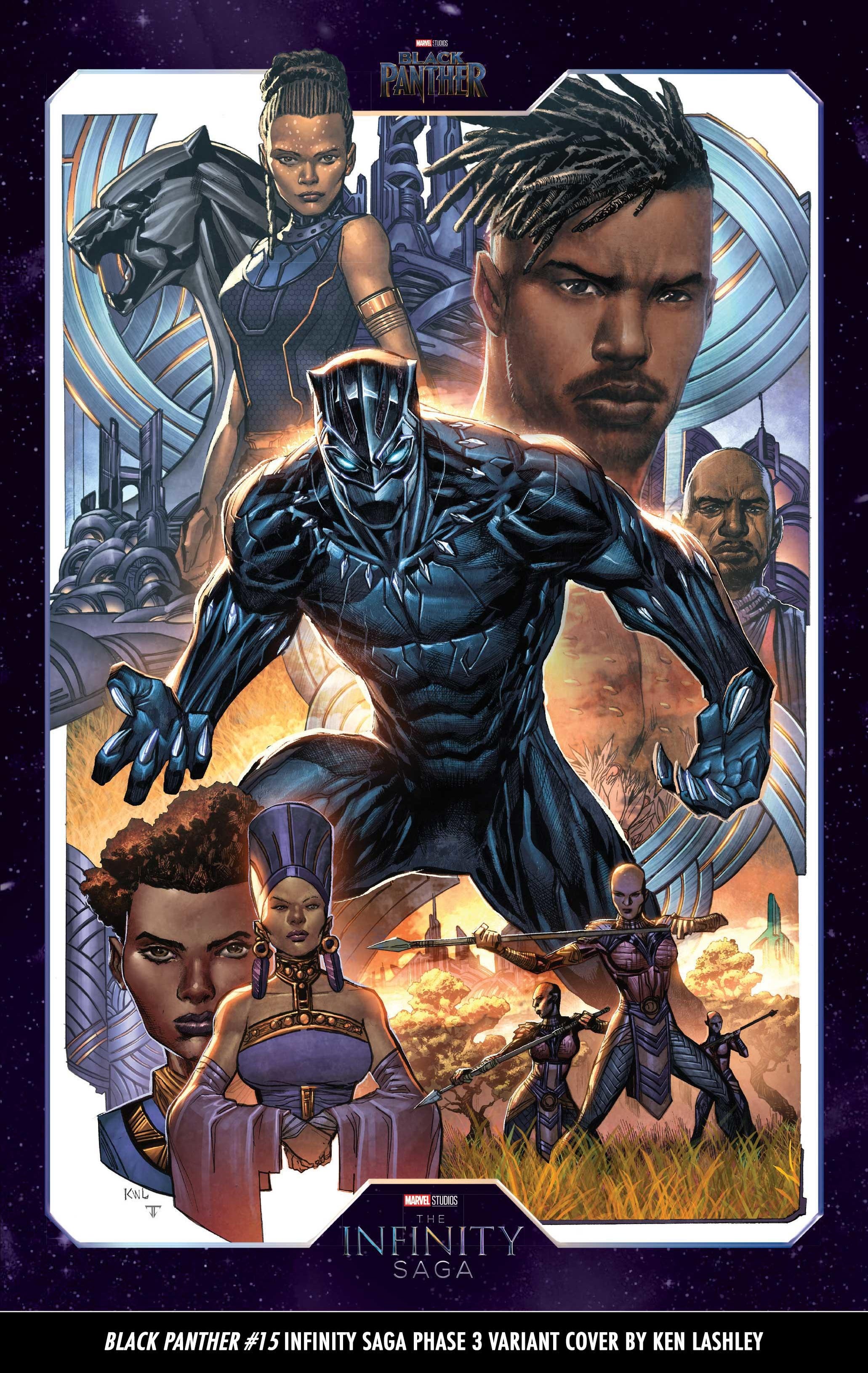 prev
next
On Sale 3/15
CAPTAIN MARVEL #47 INFINITY SAGA PHASE 3 VARIANT COVER BY PEACH MOMOKO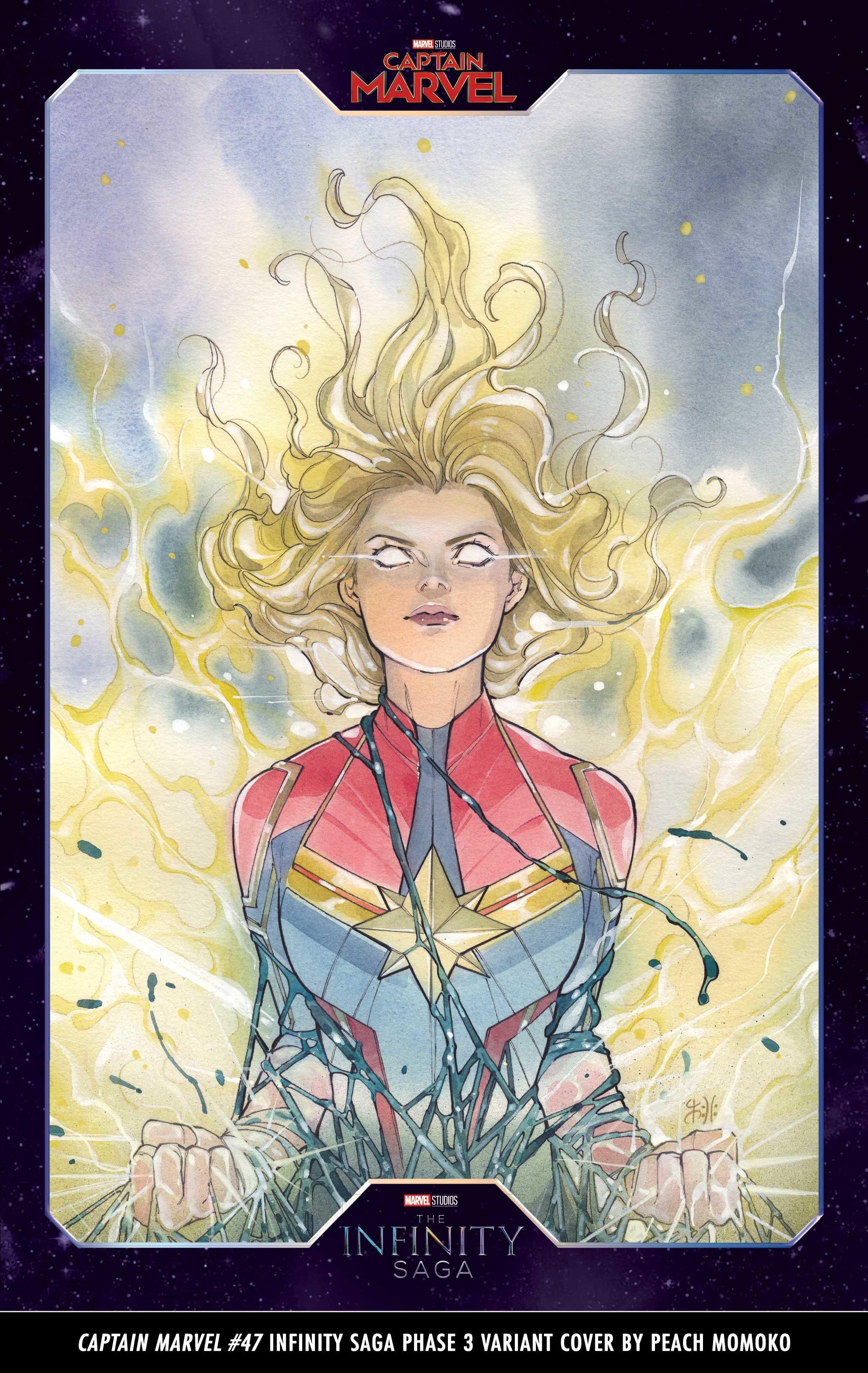 prev
next
On Sale 3/22
DOCTOR STRANGE #1 INFINITY SAGA PHASE 3 VARIANT COVER BY STEVE SKROCE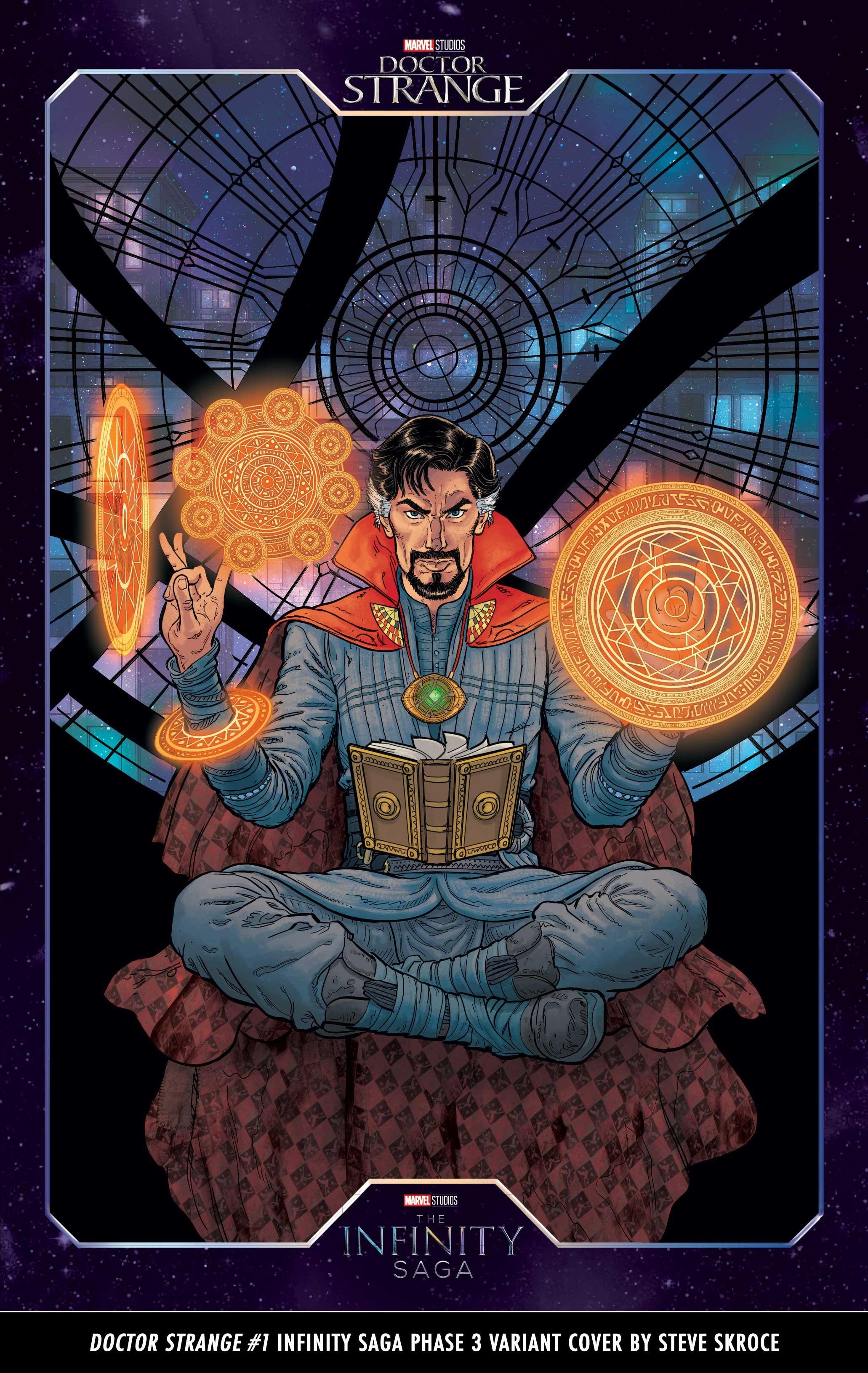 prev
next
On Sale 3/29
THOR #32 INFINITY SAGA PHASE 3 VARIANT COVER BY MAHMUD ASRAR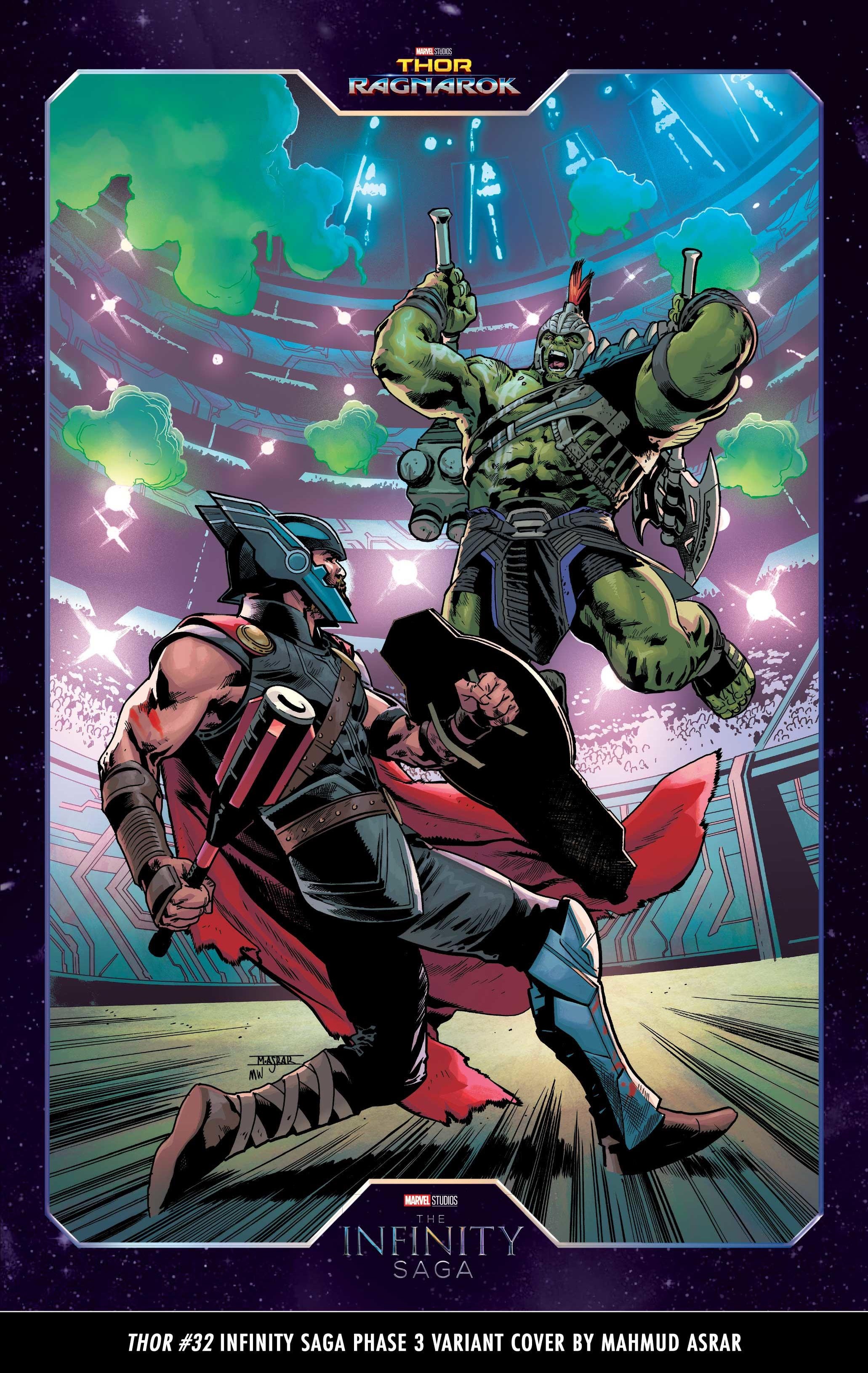 prev
next
On Sale 4/12
CAPTAIN AMERICA: COLD WAR ALPHA #1 INFINITY SAGA PHASE 3 VARIANT COVER BY STEVE MCNIVEN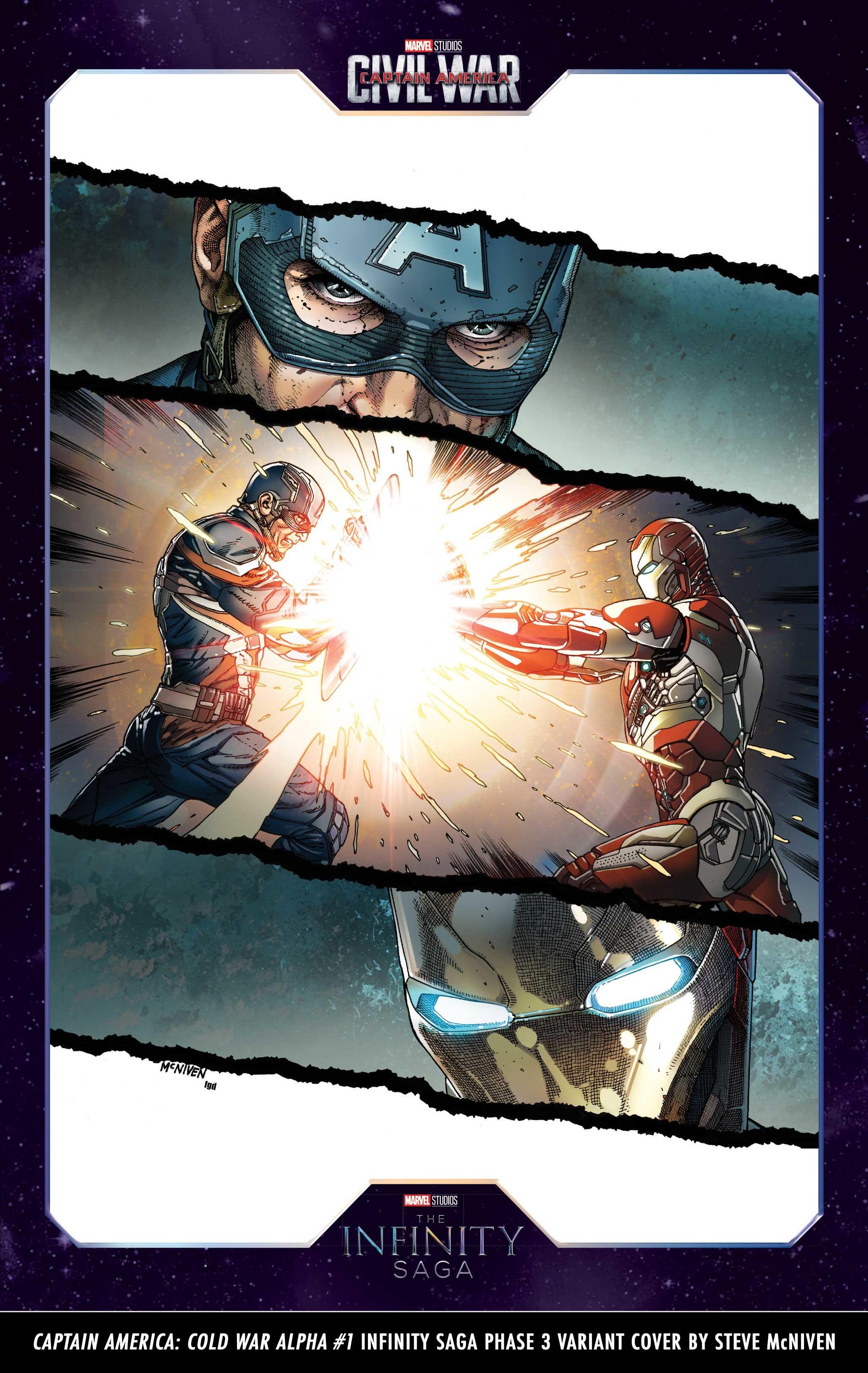 prev
next
On Sale 4/12
GUARDIANS OF THE GALAXY #1 INFINITY SAGA PHASE 3 VARIANT COVER BY AARON KUDER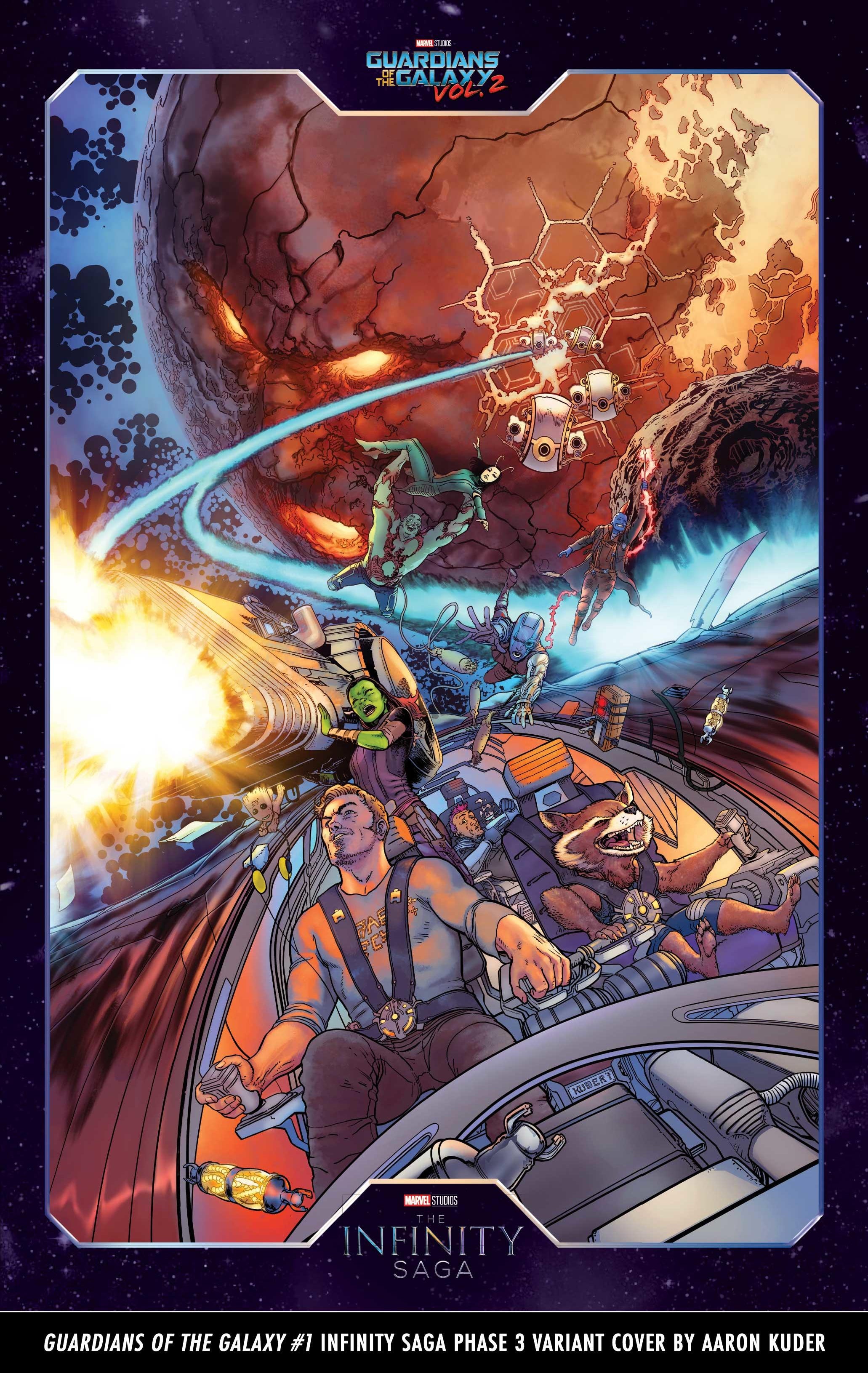 prev
0
comments