LEGO Super Mario Bowser's Airship Set Has Dropped To Its Lowest Price Ever
The LEGO Group and Nintendo have some big news regarding their LEGO Super Mario lineup, including [...]
Each product has been independently selected by our editorial team. We may receive commissions from some links to products on this page. Promotions are subject to availability and retailer terms.
The partnership between LEGO Group and Nintendo is going strong with new expansion packs and character sets launching in 2023. However, if you haven't picked up the Bowser's Airship expansion set yet, you can order it here on Amazon and here at Walmart and here at Best Buy for only $69.99 at the time of writing, which is 30% off the list price and an all-time low.
The 71391 Bowser's Airship Expansion Set clocks in at 1,152-pieces, giving fans the ability to build a new level within the universe. The ship can be arranged in 'flying mode' or folded out in 'course mode'. It also includes figures of Kamek, a Rocky Wrench and a Goomba, plus a POW Block and a Cannon Start Pipe. Note that you'll need a LEGO Super Mario Starter set before digging in on the expansions. You can grab one of those along with a wide range of additional expansion sets here on Amazon.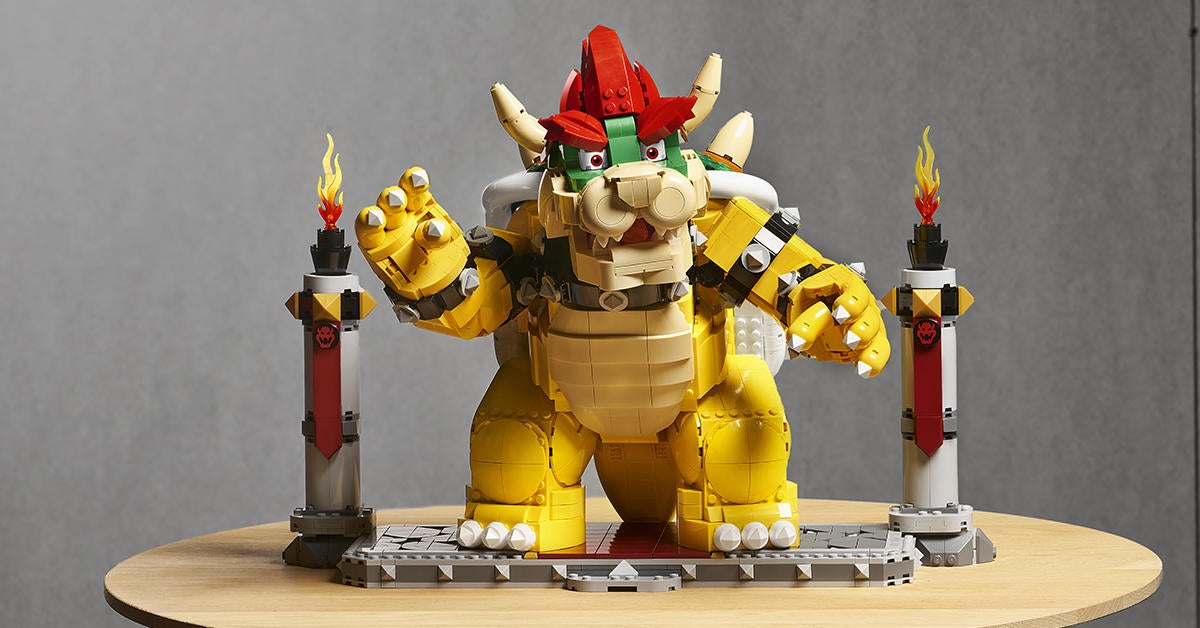 Speaking of Bowser and LEGO, The Mighty Bowser building kit is the biggest set in the LEGO Super Mario lineup to date with a whopping 2,807 pieces. It includes features like a fireball launcher and a button to control Bowser's head and neck movements. Additional features include moveable arms, hands, legs and tail. There are even towers that are designed to be knocked over by Bowser, a hidden POW block and interactive elements that can be utilized with a Super Mario Starter Course for battles against LEGO Mario, Luigi or Peach. The LEGO Super Mario The Mighty Bowser #7411 set is available to order here at the LEGO Shop priced at $269.99.
"Bowser is, quite simply, the ultimate boss – and we're delighted to announce that we're introducing this oversized version to the LEGO Super Mario adult line for a little added peril," said Carl Merriam, Senior Designer, LEGO Super Mario. "Since we launched LEGO Super Mario two years ago, we've been on such a journey – gradually expanding with the most iconic and recognizable characters of the LEGO Super Mario universe."
0
comments