George Lucas Stormtrooper Black Series Figure Pre-Orders Begin Today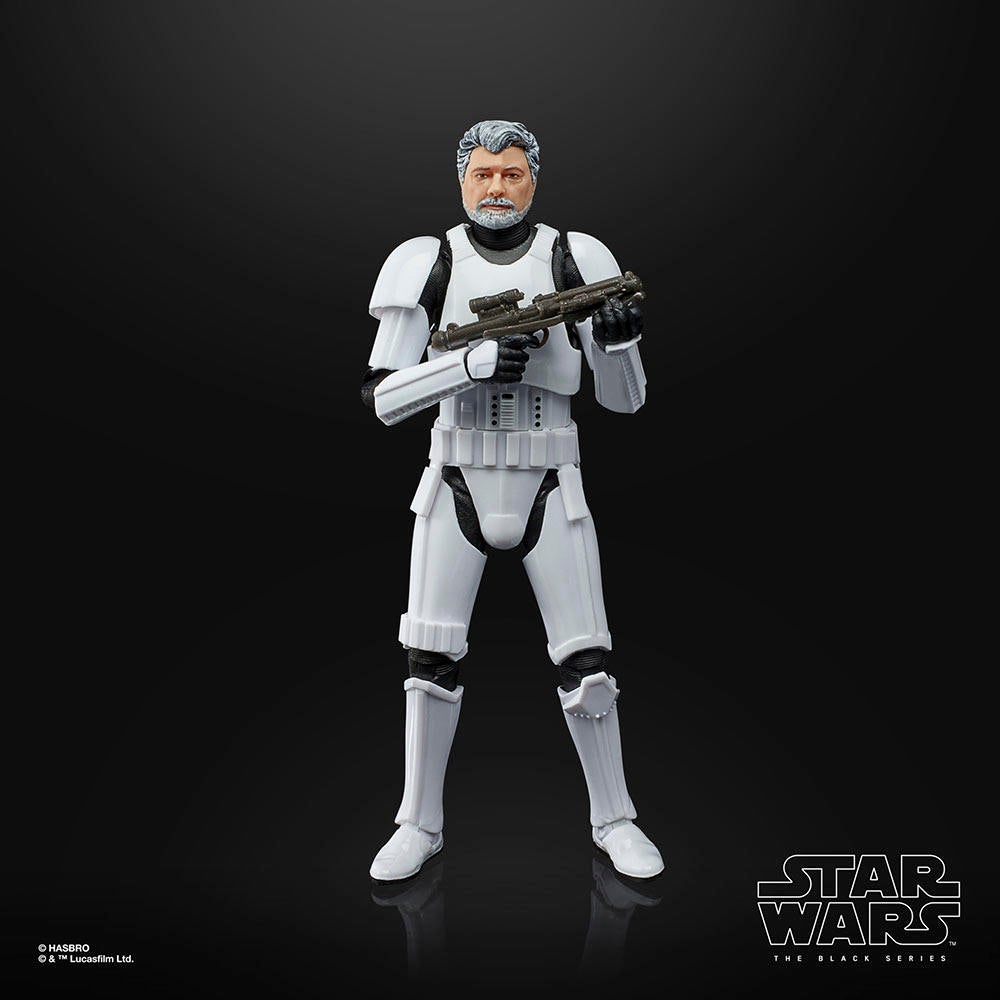 George Lucas, the legendary creator of Star Wars, is finally getting his own figure in Hasbro's Black Series line as part of the Lucasfilm 50th anniversary celebration. What's more, he's coming in disguise as a Stormtrooper with a removable helmet and a blaster.
Pre-orders for the George Lucas (In Stormtrooper Disguise) Black Series figure will go live starting today, September 29th at 10am PT / 1pm ET here on Amazon (the link will be inactive until launch). There's no indication that it's an Amazon exclusive, so make sure to check here at Entertainment Earth and here at Walmart for additional stock. Odds are it will sell out in a heartbeat on Amazon, so be ready and waiting when the time comes.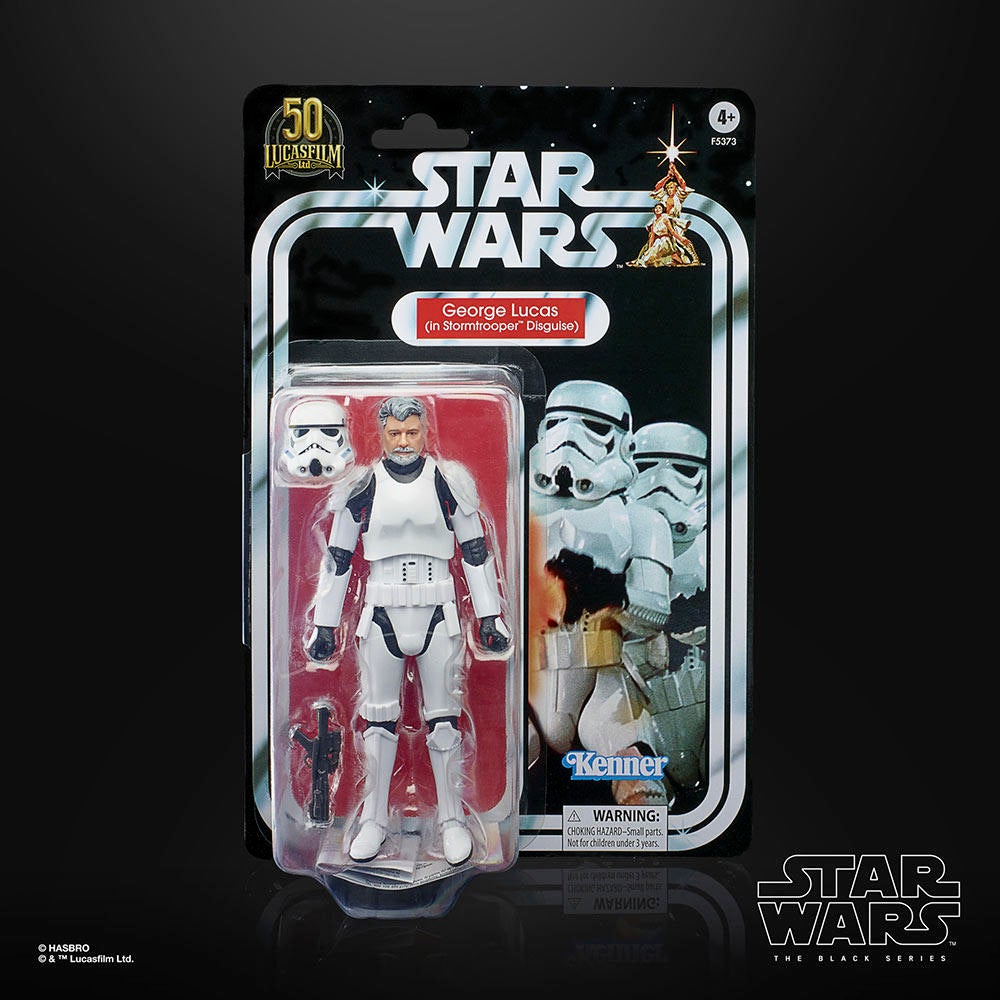 Hasbro as released George Lucas action figures in the past, but this will be the first in the 6-inch, premium Black Series format. According to StarWars.com, Hasbro released George Lucas as a 3.75-inch figure of rebel pilot Jorg Sacul as a Star Wars Celebration II exclusive in 2002. That was followed by a 3.75-inch The Saga Collection figure of Stormtrooper Lucas in 2006 and Baron Papanoida, his character from Star Wars: Revenge of the Sith, in the Lucas Collector's Set - also in 2006. If you want to get your hands on those figures, you'll have to pay high prices here on eBay.
In related news, Hasbro opened up pre-orders for the The Black Series Gaming Greats Star Wars: Republic Commando RC-1138 Boss Action Figure yesterday, and you can check out all of the details right here.
0
comments
Note: If you purchase one of the awesome, independently chosen products featured here, we may earn a small commission from the retailer. Thank you for your support.