ComicBook Nation: The Batman 2 Villain Debate, Doctor Strange 2 Sneak Peek, CinemaCon 2022 Breakdown
The CB Nation crew debates The Batman 2 villain, breakdown the special sneak peek of Doctor Strange 2, recap CinemaCon 2022 reveals, and reviews new episodes of Halo and Moon Knight! PLUS: Marvel and DC Comics!
Be sure to listen to our full rankings of The Batman 2 villains in the show – but if you want to see the end result, we've provided a handy chart to show your the picks of hosts Kofi Outlaw, Janell Wheeler, and Matt Aguilar: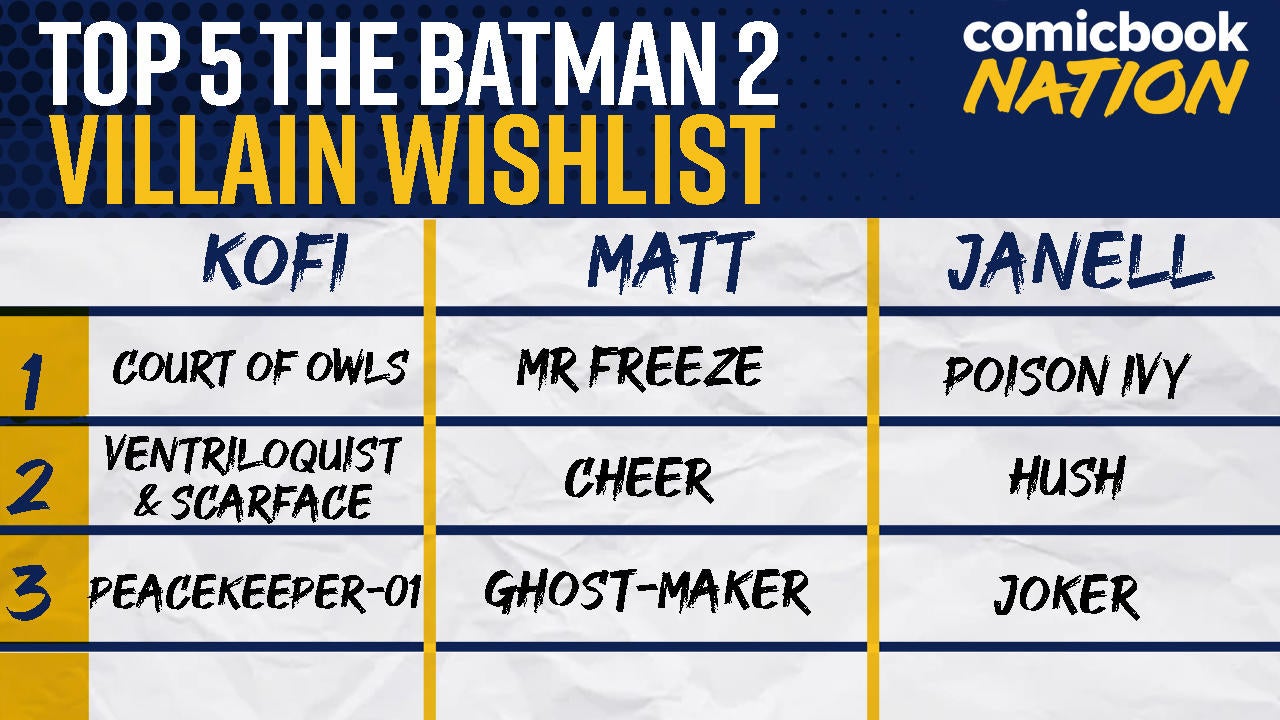 There are several additional ways you can subscribe and/or listen to ComicBook Nation, which are listed below:
Listen via the media player embedded below.
Subscribe on Apple Podcasts or iHeartRadio
Or go to YouTube and watch any episode
Each episode has a deep dive into the current biggest discussion topics and debates within geek culture: movies, tv, comics, and video games are regular features, with genres like sci-fi, anime, and wrestling also featured regularly. We are your one-stop spot for ALL THINGS Geek Culture!
0
comments
After every show we'll keep the discussion on Twitter:
Have thoughts to share? Want us to cover something on the show? Let us know in the comments!